Mailbox-Level BEC & ATO Protection
As threats become more sophisticated through social engineering, they also become more difficult for busy or distracted employees to detect.
By fusing machine learning with human behavior and business insights analysis, IRONSCALES provides dynamic impersonation and fraud protection beyond DMARC and conventional SEGs by delivering mailbox-level anomaly detection protecting against business email compromise and account takeover attacks.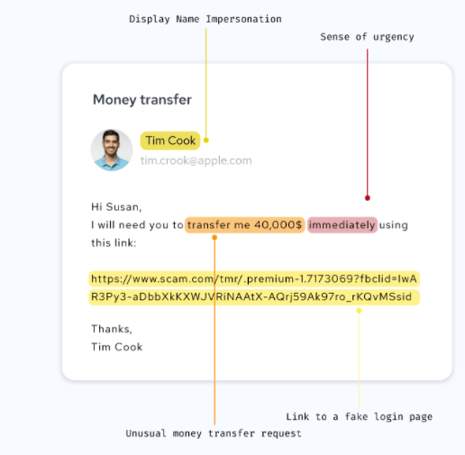 Advanced Malware & URL Protection
More than 350,000 new malware variants are discovered every day, and fake login and credential harvesting attacks are more sophisticated and cunning than ever.

Traditional malware detection tools struggle to stay ahead of emerging email threats. IRONSCALES counters attacks with a multi-layered approach that analyzes content and communication patterns to build internal and external relationship profiles. Integrate with more than 60 malware protection engines to provide a single dashboard that continuously monitors links and attachments for real-time detection, analysis, and remediation.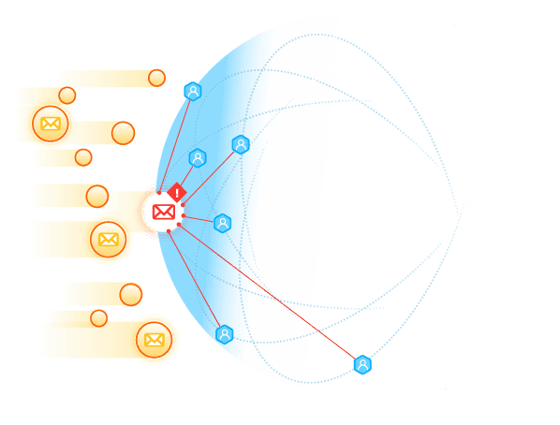 Crowdsourced Threat Intelligence
Threat intelligence from security vendors is often built on outdated, inaccurate data. IRONSCALES delivers vetted phishing threat intelligence direct from the front lines, seamlessly—in real-time--so your team has the most relevant, up-to-date information on known and emerging attacks.
The minute an accredited security team member anywhere in the world confirms a specific phishing attack, every IRONSCALES user is simultaneously shielded from that attack within mili-seconds. All other platform features are instantly updated, providing a seamless, simplified shield wall against attacks. No other email security company currently provides anything comparable to our community-sourced intelligence.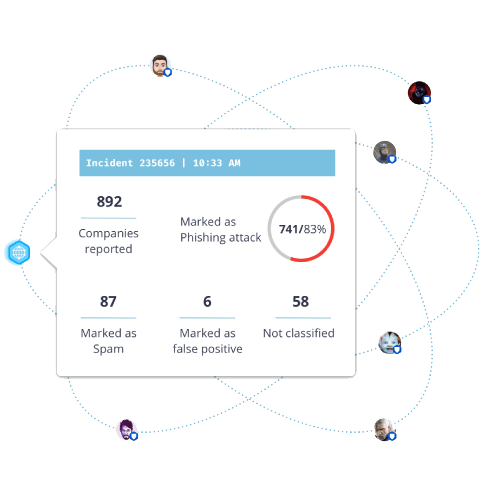 AI-Powered Incident Response
Faster response times = reduced click rates. Automated incident response narrows the window of time between attack and detection by resolving threats autonomously and remediating them at scale.
IRONSCALES alleviates SOC burnout by remediating threats in bulk and integrates with a variety of SIEM and SOAR platforms for easy implementation.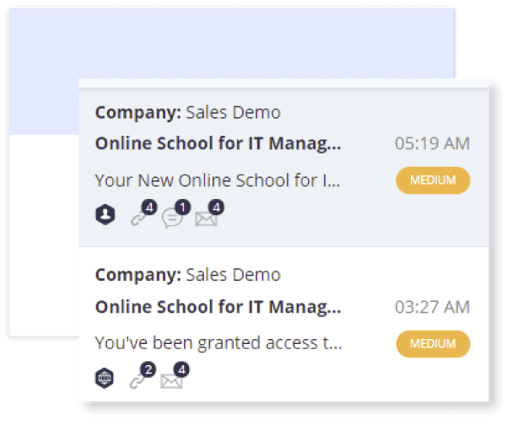 Phishing Simulation Testing & Security Awareness Training
Simulate attacks with real-world data to drive user awareness and training with a customized micro-learning method to help employees think like security analysts and identify attacks.
Conventional phishing simulations rely on fictional or outdated scenarios. IRONSCALES' simulations use real-time data from a global community of security analysts.
IRONSCALES makes it easy to send and track training from over 100+ cybersecurity best practices videos on a wide range of security-related topics to the people who need them most.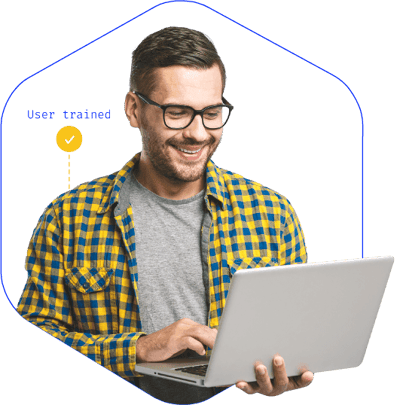 Integrate seamlessly with the leading cloud email platforms
Our email security service is designed to come to you and to scale at the pace of your business. Using our native API integrations, you can deploy IRONSCALES in just minutes with no configuration changes, risk, or downtime to your operations.