Security Awareness Training with IRONSCALES™
Integrated Security Awareness Training (SAT) is a critical piece of a strong security program
The best security strategy comes from solutions that use an integrated human + machine approach—so we include Security Awareness Training (SAT) and Phishing Simulation Testing modules with IRONSCALES™ Complete Protect™.
This approach makes it easy to send and track training videos on a wide range of security-related topics to the people who need them most. Combining this exclusive training content and the new SAT options enables you to:
Provide your users engaging bite-sized videos based on real-world threats

Launch targeted training campaigns in a few clicks, to everyone, or just specific people, or smart groups

Address multiple industry compliance training requirements

Track measurable outcomes with detailed engagement reporting
Track Engagement and Results
Generate high-level and detailed campaign reports with stats, graphs, and results.
Executive level summary views

Campaign specific statistics

Report delivery, views, completion by person, department, or smart groups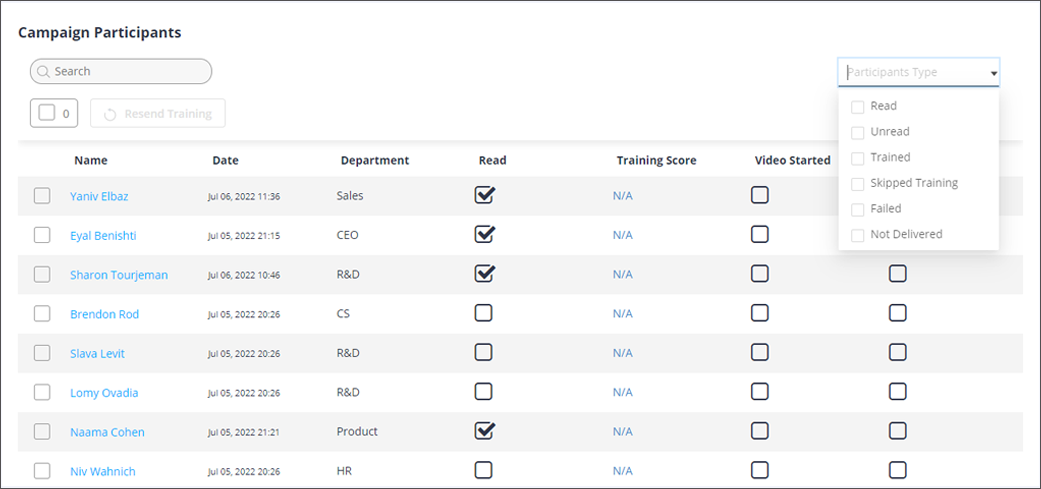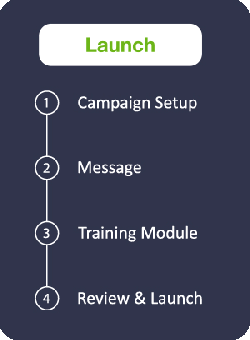 Streamline Your Campaigns
Launching a new Security Awareness Training campaign only takes a few clicks. IRONSCALES' design streamlines the process with auto-populated lists, email templates, and intuitive scheduler.
The IRONSCALES Difference
IRONSCALES is an innovative platform that provides complete protection against advanced phishing attacks for enterprise organizations. It combines the power of artificial intelligence with human insights to effectively detect and stop attacks such as business email compromise (BEC), account takeover (ATO), and VIP impersonation. The platform also incorporates crowdsourced threat intelligence data to continuously improve its accuracy and effectiveness in detecting phishing attempts.

One of the key advantages of IRONSCALES is its ease of use. Integration is quick and simple, taking only minutes to set up, and ongoing management does not require any specialized security expertise. This makes it accessible to organizations of all sizes and levels of technical sophistication. Additionally, IRONSCALES adapts to emerging collaboration and messaging-based threats, making it a comprehensive solution for addressing the entire spectrum of phishing problems.

In summary, IRONSCALES offers a powerful and effective solution for protecting enterprise organizations from advanced phishing attacks. Its combination of AI and human insights, coupled with its integration of crowdsourced threat intelligence data, makes it one of the most accurate and reliable platforms on the market. Its ease of use and adaptability to emerging threats make it the ideal solution for organizations looking to protect themselves from phishing attacks.
It's not just our customers talking about us
The word is out: IRONSCALES is leading the pack in email security!
Integrate seamlessly with the leading cloud email platforms
Our email security service is designed to come to you and to scale at the pace of your business. Using our native API integrations, you can deploy IRONSCALES in just minutes with no configuration changes, risk, or downtime to your operations.